6 Things That Are Flat Out Wonderful
There's only one conceivable reason that the word 'flattery' contains the word 'flat', and that's because flattery is as wonderful as being flat.
What else is flat and wonderful? We've made a list of our favorite flat things.
Flat Sheets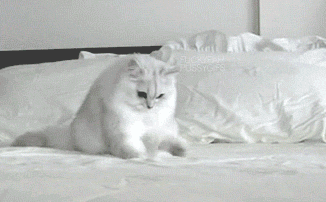 Opinion: Fitted sheets are the absolute worst. Every corner is somehow the wrong corner, inevitably some piece of the sheet feels the need to break free from the mattress nightly, and folding them is truly a punishment from hell. But flat sheets continually keep it simple by doing their job, while looking clean and crisp in the process.
Ballet Flats
We know, we know: The shoes make the outfit. By all means, wear those six inch stilettos to the wedding, but remember; keeping a pair of foot-saving ballet slippers in your clutch IS clutch. While their heel maybe low, their blister saving ability is high.
The Perfect London Flat
'Ello govnah! There's a number of things we envy when it comes to Meghan Markle and Prince Harry, but high on that list is their (probably) perfect London flat. From polished peacoats to perfect accents there's a lot to lust after in London, most definitely including their flats.
Flat White Coffee
Caffeinated and velvety soft, the flat white might actually be the gold standard in coffee drinks. From a proportion perspective, it's coffee to milk ratio is perfect. So basically what we're saying is: If you don't like it, you probably haven't tried it.
Flat Iron
True story: When I was 15, my mom decided to let her friend perm her hair. It was bad. Frizzy and orange, she called me sobbing on the phone. I came over with my flat iron (a beauty tool she had honestly never heard of) and within 10 minutes she had calmed down. A flat iron saved her life that day.
B-Flat Songs
Have you ever heard a more beautiful chord? Go ahead and name one, we'll wait. (Fun fact: Beyonce's "Irreplaceable"is in B-Flat Major)