Founding Story - Blog
These Two Female Founders Are Solving Big Problems for Small Busts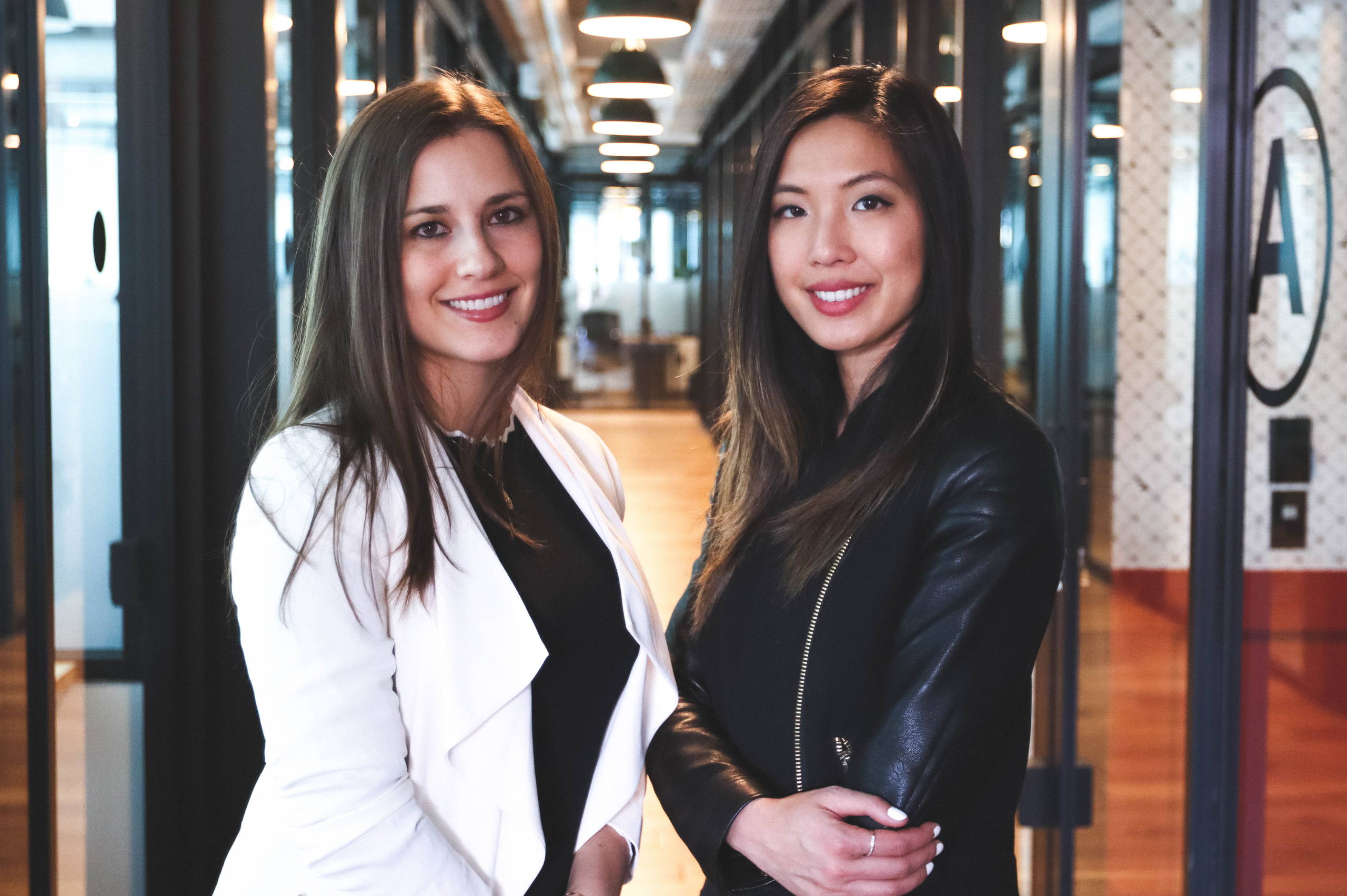 Founders Jaclyn Fu and Lia Winograd created Pepper, a bra company designed specifically for smaller busts. These bras support such an underserved and overlooked market — their Kickstarter immediately launched a 2,000-person waitlist.
Pepper was first inspired by co-founder Jaclyn's own experiences of growing with a small-chest and feeling the pressures to develop during puberty and being teased for being small-chested. After reflecting on these experiences and realizing the gap in the market, Jaclyn decided to create a bra company that inspired women to love their bodies exactly as they are, and to make a bra that is specially designed for smaller breasts.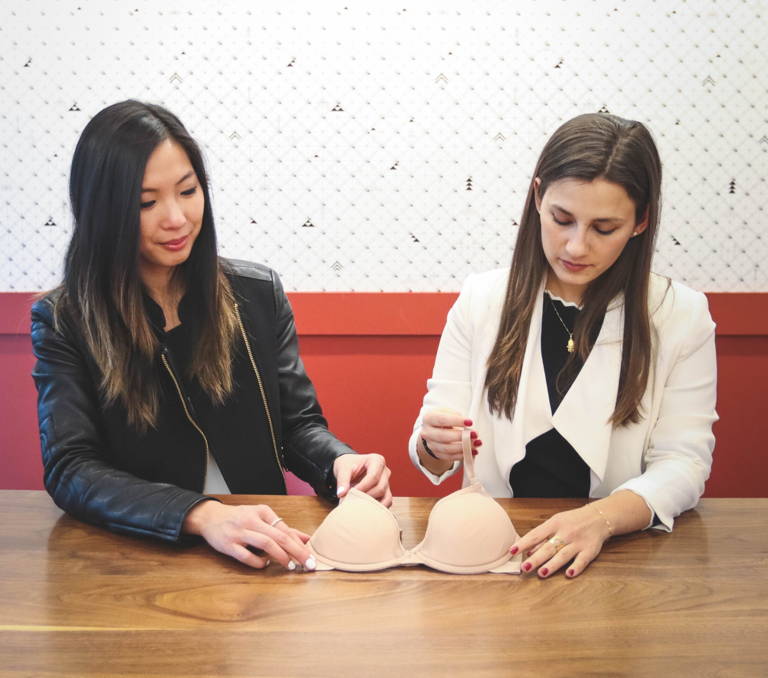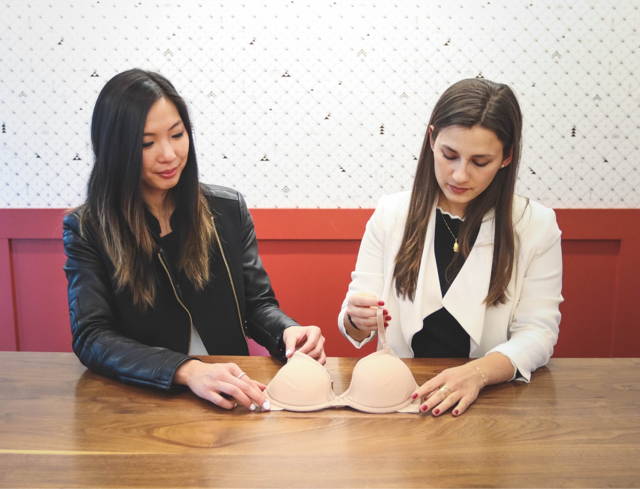 Most bra companies design using a 36C size as the industry standard.
Most companies have scaled the 36C design up and down - taking a one design fits all approach. The designs aren't adjusted to take into consideration the unique fit challenges of different body types. This leads to annoying issues like awkward cup gaps, poking underwire, bunching fabric, and slipping straps for smaller-busted women. 
See the before and after with a regular bra vs. a Pepper bra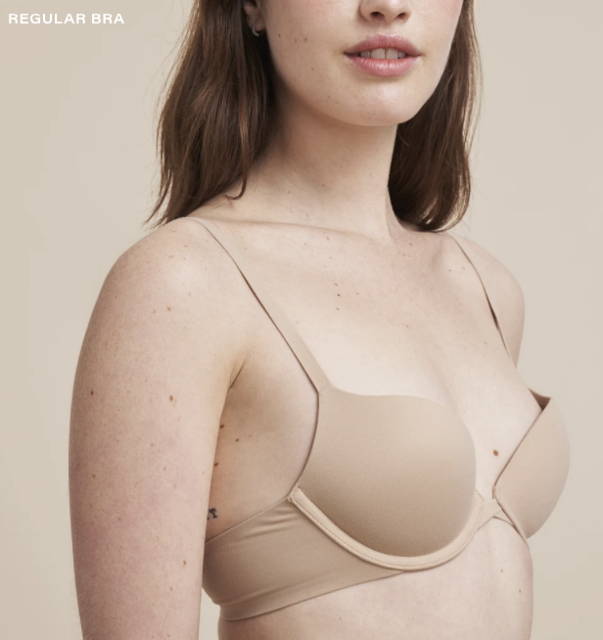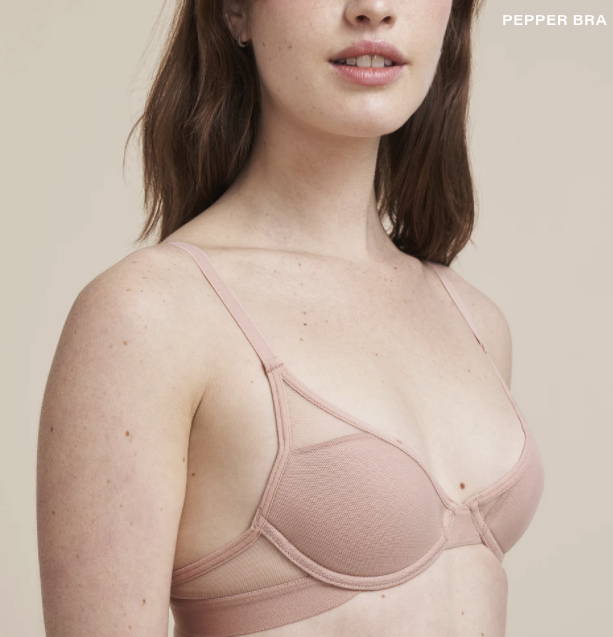 Each bra is specially designed for AA, A, and B cups, so you'll know it'll be the perfect fit without the cup gaps.
All Pepper bras are thoughtfully designed to fit and flatter. To solve the pesky cup gap issue, Pepper specially created cups that are shallower in depth to scoop and lift small busts (like the perfect pair of yoga pants!). 
To prevent pesky poking (or in other words, that feeling of uncomfortable, digging underwire), Pepper made underwire that's less curved and shorter.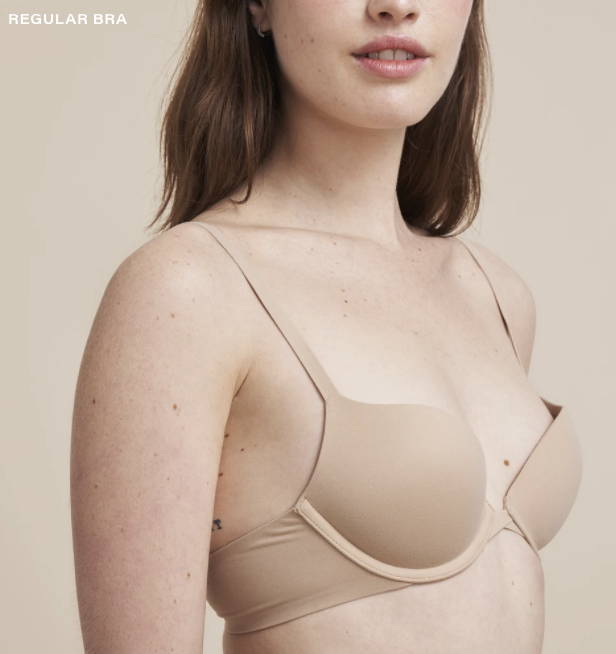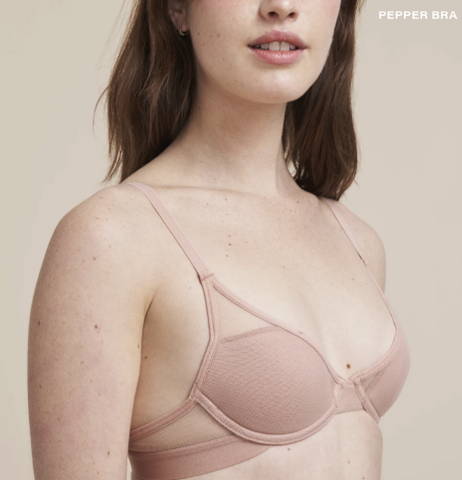 Pepper's bras highlight the all-natural you without the extra fluff and padding.
Jaclyn's memory of a sales associate recommending her a bra to increase two cup sizes inspired her even more to create a brand that celebrates your body as you are. Women should not feel like they have to be something they are not. That's why Pepper's designs are meant to flatter you with a natural lift - without the extra two cups of padding. 


This bra company also comes at a time when the body positivity movement started getting steam and building momentum to make waves in the industry.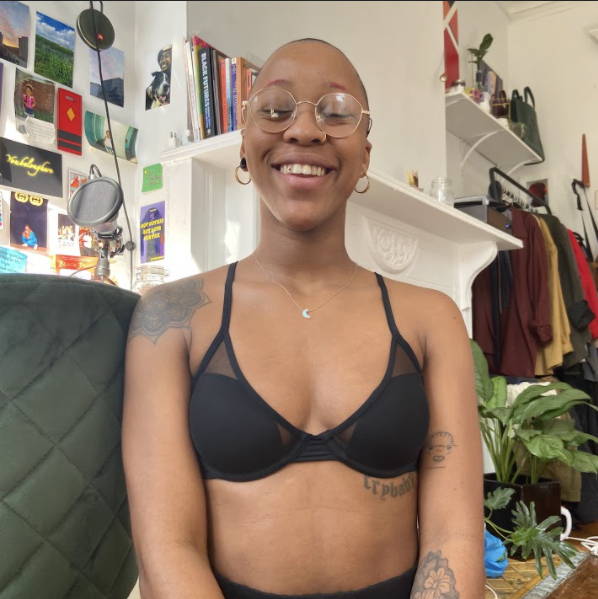 The company is on a mission to break negative body standards and celebrate bodies as they are.
It's time that bra companies celebrated all women's bodies. Young girls shouldn't have to feel the pressures of looking bigger during puberty, or get made fun of being 'flat' in middle school.

Even to this day, pop culture and the media sheds a negative light on this body type and reinforces that being small chested is something to be ashamed about. Pepper is not just creating better fitting bras, but starting a movement to rally women to unapologetically love their bodies as they are.
Thousands of women in the IBTC have joined the movement and are raving about Pepper's bras.
No longer are the days where young women are looking up to the runway models at a Victoria's Secret Fashion Show as examples of what they should look like. Finally, we're seeing brands like Pepper represent more diversity with various body types, sizes, and across age groups. 

No longer are the days where women feel inadequate because they could not fit into a particular bra. With companies like Pepper designing their products with their customer in mind, women with smaller busts are now getting the best fit possible with their specific body type in mind. Bravo.
Try your Pepper bra and feel amazing in it.