I have small boobs and I tried Pepper bras. Here's what happened.
One of the most annoying misconceptions about having small boobs is that it seems like most of the world falls into 2 categories: either I don't ever need to wear a bra ever or that if I do wear bra, it should be 2-added cups size, super push-up bra. And in some ways, while I have always disagreed with this notion by society, I can't help but feel influenced to varying degrees by this societal pressure. I'm mean lets face it most of us as women have probably felt pressure to look a certain way and try to attain these impossible beauty standards. Whether it's by dieting, over-exercising, or wearing uncomfortable clothes that give the "allusion" that we're "bigger" in some areas/"smaller" in other areas, unfortunately most of us have probably tasted the cool-aid by the media and let it affect our own personal self-image.  
I know I've always tried to have a healthy relationship with my body and I've definitely made significant strides over the years - but I'd be lying if I said I've never tried to lose body fat, make my boobs look bigger, or obsessed over how specific body parts looked in the mirror.  
Since getting into lifting weights the past for years, I've developed a much more healthy, positive view of my body - knowing that you're strong physically definitely makes for a stronger psychological view. Yet, in spite of all this self-esteem and individual progress, I felt as though I was at a cross-roads a few months ago. With all the weight-lifting, my boobs themselves had definitely shrunk. And while I knew that boobs can obviously change as you body fat fluctuates, when I went to put on my usual B-cup bra one morning, I noticed that it most definitely, in no way, fit at all right. 
And I'd be lying if I said in that moment that I didn't want to cry. Yes, a girl who had looked in the very same mirror consistently the weeks and days prior to that who loved what she saw, suddenly wanted to cry just because she noticed her regular bras didn't fit her anymore. Logically, I knew it was the silliest thing, but for some reason it still hurt. All the societal pressures to look both "curvy" and also "slim" had clearly been still impacting me, at least on some subconscious level. 
After that incident, I realized I had to start wearing tight-fitted tanks over all my bras to make sure they didn't show the incredibly evident cup gaps. I went about this for the rest of the work week, until the weekend when I stopped in a popular, brand name bra shop. Figured it would all be fine, I just go down to an A - no problem, right?
Weeeell, wish it would've been that easy because honestly the store only had 2 A options in my band size in this entire huge store. One a double-cup push-up bra (that still gapped somehow as my boobs tried to fight their way into the sides of the underwire and not be pushed to the top). And the other one clearly didn't fit right as I had too much "spillage" over the cups due to pec muscles from lifting (imagine it looking like your boobs were at their biggest before filling out the bra cups). 
Much to my dismay, a similar shopping experience followed suit at several other stores, before I decided the only way I could wear a bra was to wear my usual B bras with tight-tanks underneath all my shirts. Really wish I could say I was exaggerating this - it wasn't fun and honestly felt a bit disheartening for weeks on end.
Then, I found out about Pepper online and realized I wasn't the only one struggling with these bra shopping issues. While I admit, I'm by no means the smallest of bra sizes at a small B, I can say my smaller B-cup boobs definitely down fall under the standard proportion and dimensions that the bra industry has traditionally offered to us. 
Here is a break-down of my own experience of what happened when I tried Pepper bras. (And yes, those are actual product photos I took below - recently on Pepper's social media accounts.)
I No Longer Had to Worry About Awkward Cup Gaps and Digging Underwire
Pepper bras were redesigned from the seams up, with less underwire and an optimized its curvature/length to maximize comfort. And for me, it clearly made a difference as my boobs have always been a bit more on the side of my chest rather than perfectly in the middle.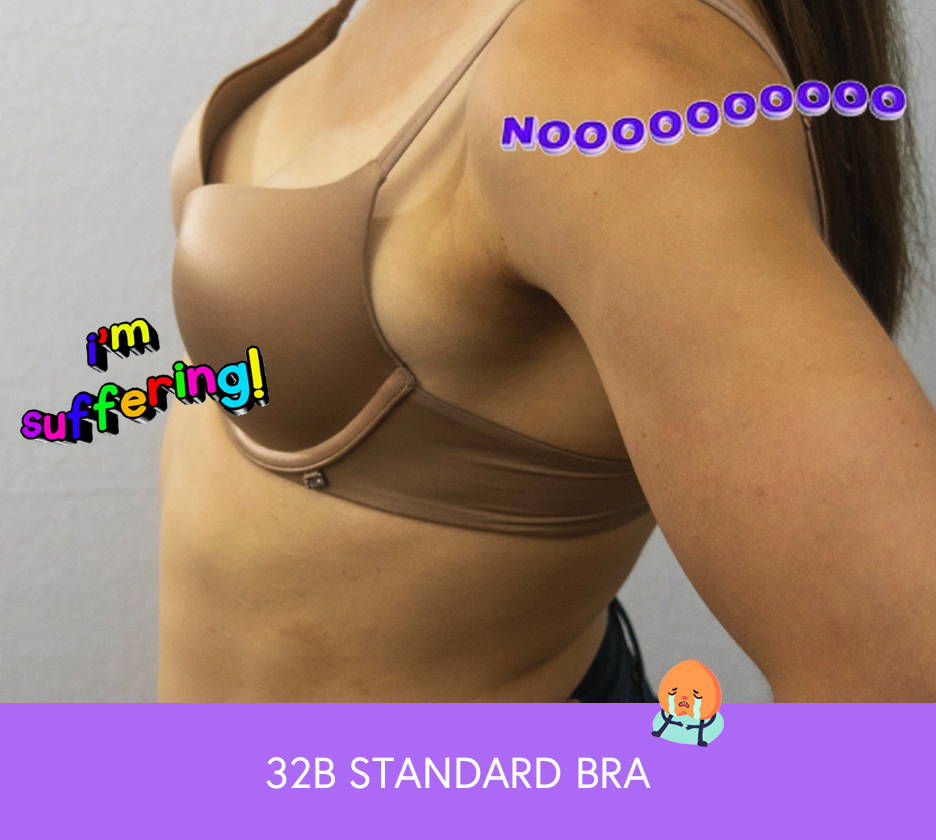 My Boobs Looked Pretty Great, Even Without a Ton of Padding
Pepper uses lightly padded cups for a more natural look. Their "Authentic Lift™" is  designed to hugs and lift your curves like the perfect pair of stretchy yoga pants. While I've always been a fan of push-up bras being a bit smaller in nature, it felt great to know that my boobs can actually look pretty amazing without a ton of padding - as long as the bra fits right!

I Felt Comfortable,
 All Day Long.
Without having the feeling of underwire digging into the sides of my boobs all day, this point is super straight forward. 
I tried their Limitless Wirefree bra as well and wow is it nice to just wear hanging out around my apartment without a shirt on after getting back from work. It gets hot in my apartment basically any time that it's not the wintertime, so it's more comfortable walking around in just a bra than a t-shirt braless due to the temperature.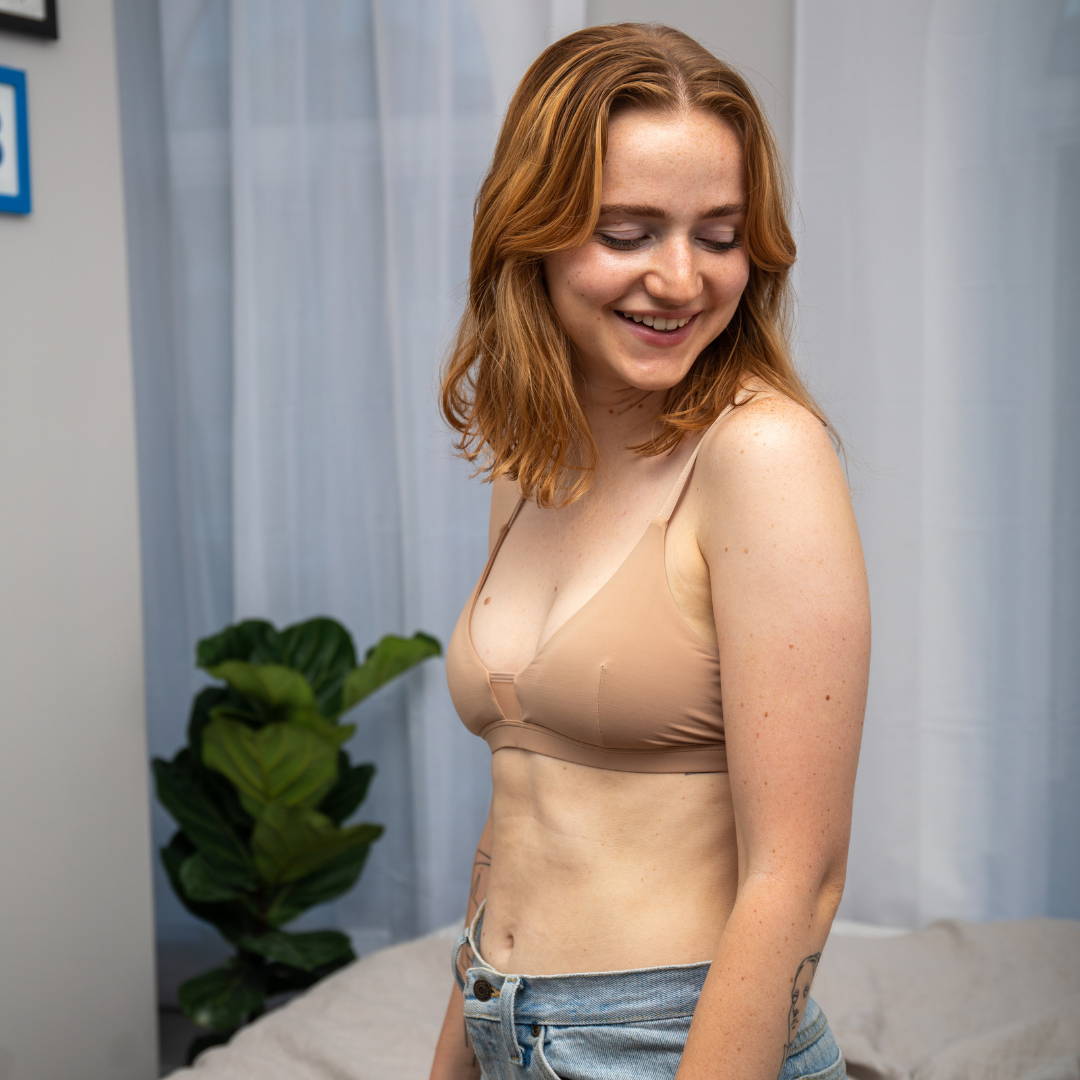 I Felt a Bit More Self-Confident 
Not wearing a super-padded bra for the first time since middle school has been an experience for me. Wearing a bra that embraces my natural curves - without changing my proportions - made me a bit nervous at first. From the time, I hit middle school I started prioritizing making sure the shirts I wore made my boobs look good/bigger (yep, starting in the 7th grade.) I always associated "bigger" as being better. Wearing Pepper bras for a few days without the main goal of "making my boobs look as big as possible", made me realize my boobs actually beautiful exactly as they are and that's something I'm slowly starting to embrace more and more.
Try Pepper bras out for yourself. There's no risk. 
Returns are free and easy.
Pepper is so confident in their thoughtful small cup designs that their motto is 
100% fill and fit guaranteed, or they'll make it right.